Reinventing Hollywood: How 1940s Filmmakers Changed Movie Storytelling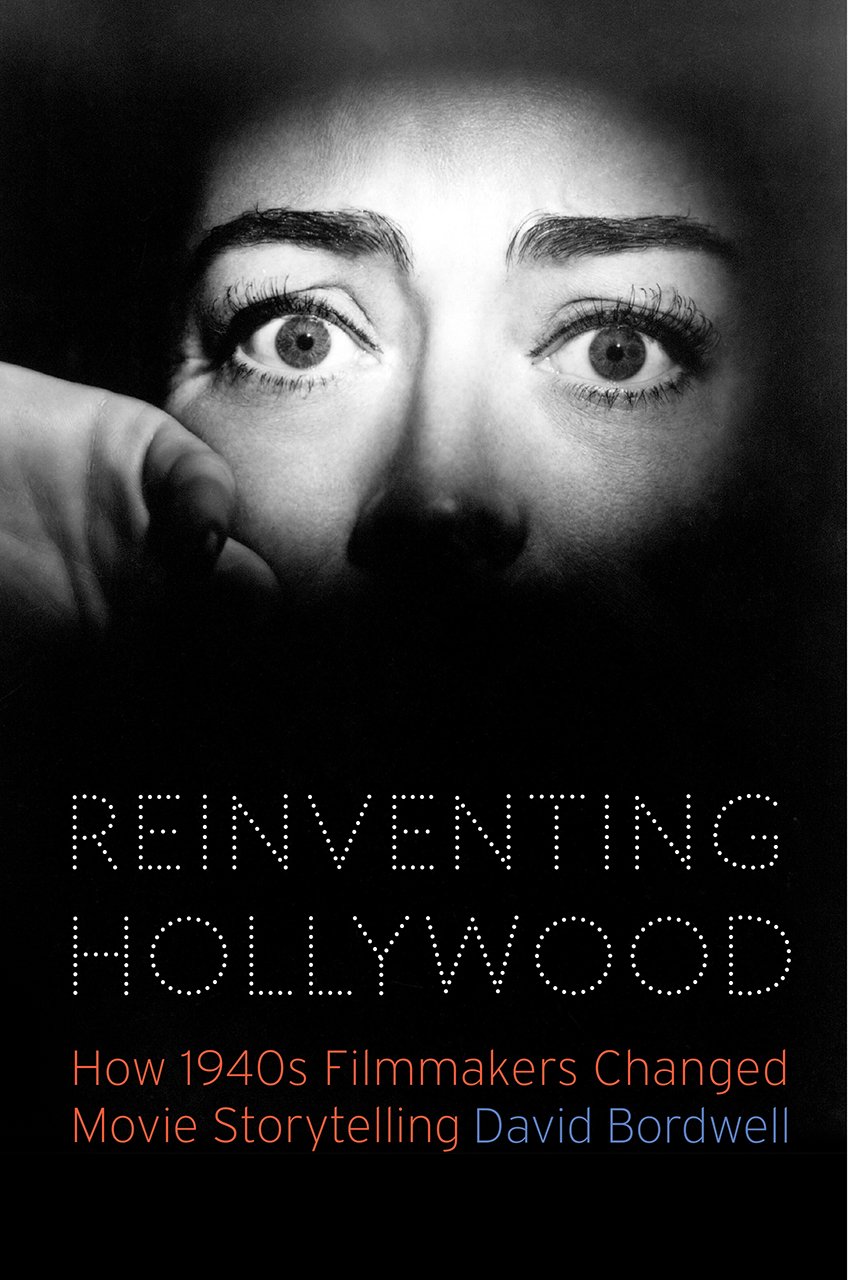 by David Bordwell. Chicago: University of Chicago Press, 2017.
592 pages, 6 × 9 inches. Illustrations.
[go to Amazon]
Here are some scenes illustrating points made in the course of Reinventing Hollywood: How 1940s Filmmakers Changed Movie Storytelling.
Chapter 2: Time and Time Again
Laying the breadcrumb trail in Penny Serenade (1941; p. 88).
Interlude: Kitty and Lydia, Julia and Nancy
"I never forgot that ball": Conflicting memories in Lydia (1941; p. 111).
Interlude: Mankiewicz: Modularity and Polyphony
Addie Ross as cynical narrator in A Letter to Three Wives (1948; p. 190).
Chapter 5: What They Didn't Know Was
The audio replay in Sudden Fear (1952; p. 211).
Chapter 6: Voices Out of the Dark
Voice-over and time-jumping narration in The Miniver Story (1950); pp. 243–245.
Chapter 7: Into the Depths
Subjective sound in H.M. Pulham, Esq. (1941; pp. 278–280).
Chapter 7: Into the Depths
Hallucinatory montage in Moonrise (1948; pp. 295–296).
Chapter 8: Call It Psychology
The Expressionistic dream sequence in Blind Alley (1939; pp. 303–304).
Interlude: Innovation by Misadventure
The standup comedian's monologue on psychoanalytic films in The Guilt of Janet Ames (1947; p. 337).
Chapter 10: I Love a Mystery
Shock ellipsis in Secret Beyond the Door (1948; p. 400).
Chapter 11: Artifice in Excelsis
A movie within a movie in Hellzapoppin' (1941; p. 428).